Soloman Islands Surf Trip Vacation Destinations
Solomon Islands are located in Oceania, group of islands in the South Pacific Ocean, east of Papua New Guinea, in the timezone GMT 11. The country has boundaries of 0 (km), and a coastline of 5,313 (km). Major urban areas: Honiara, Auki, Gizo.
Climate: Tropical monsoon; few extremes of temperature and weather.
The best season for waves is November to April with very good left and right hand set-ups. Swell is usually 3 to 6 feet but can be bigger. Visit Surf Solomon for more information.
Soloman Islands Map: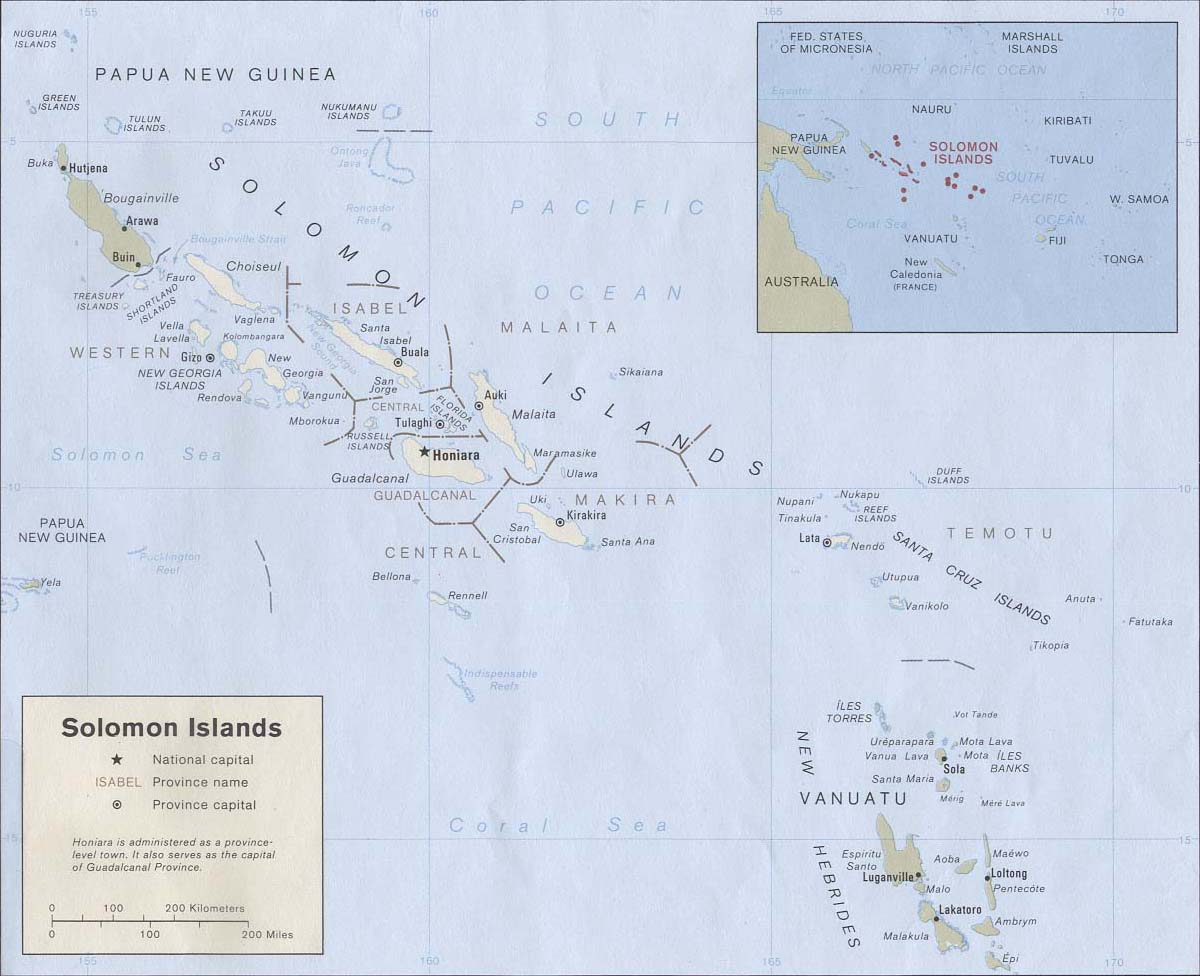 Tsunami Claims 20 Lives in Solomon Islands. HONIARA, Solomon Islands, April 2, 2007 (ENS) - At least 20 people are dead in the Solomon Islands today after a giant earthquake of magnitude 8.1 shook the western part of the Pacific island chain this morning, triggering a tsunami. Read More...

Back to South Pacific Islands Surf Trip Vacation Destinations Travel Directory...