Surf Berbere Morocco
We called ourselves Surf Berbere as we are working with the local Berber people to provide you with an unforgetable Moroccan experience. The Berbers are traditionally mountain dwelling folk indiginous to Morocco. Many of them refer to themselves as being 'Amazigh' meaning 'free men' now they are surfing!
Keep your eyes open for the red Surf Berbere goat's head logo around Taghazout to see who we are working with.
Surf Berbere was set up by a surfer who fell in love with the local area, gave up his mundane London job to provide what he hopes is the most complete surfing experience in Morocco.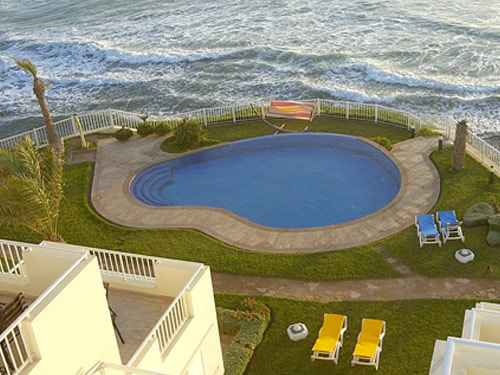 We have three brand new apartments right on the waterfront. Every morning you will wake up to 180 degree views of an azur blue ocean peppered with hundreds of tiny fishing boats. Each apartment is equipped with bathroom and cooking facilities as well as satetlite TV and high speed WiFi internet access.
Historically surfing holidays meant staying in accommodation near the local waves, jostling for the breaks with crowds of surfers. Our "surfari" experience delivers you to empty breaks that only the most die-hard locals know about in our 4x4 land cruisers, where you will get advice from some of the best surfers in Morocco.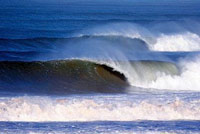 There are plenty of good quality beach breaks on offer for all standards of surfing. Whether it's been a while since you've managed to get some water time or you're a complete begginer, there's a selection of suitable breaks for all standards.


Back to Morocco Surf Trip Vacation Destinations...