Chillhouse Bali Surf Resort Surf Trip Destination
The Chillhouse is a traditional retreat situated in Canggu amongst the rice fields on the southern shores of Bali. Our Bali Surf Retreats offer guest's quality accommodation and delicious organic meals, along with surf guiding, massage treatments and yoga sessions. It is a place where you can indulge in an unforgettable surfing holiday, filled with endless waves and maximum comfort.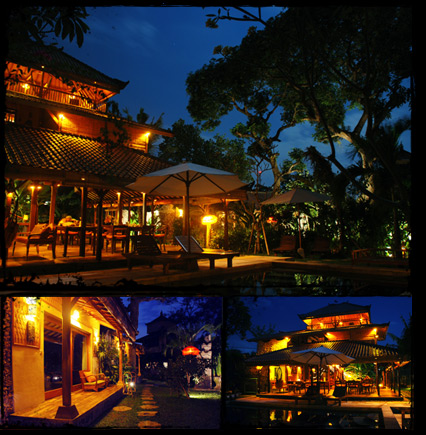 The emphasis of course, is on surfing but our retreats aren 't just about chasing waves. We believe that the best surfing experiences are had when you are eating good food, sleeping in a nice bed, meeting interesting people and getting to know the culture you are visiting. It is our desire to make you feel at home.
Bali Surf Retreats offer customers a surfing program that is designed to optimize your surfing experience on two levels: Firstly, we try to make sure you are at the right spot at the right time, and secondly, we work on developing your surfing skills. To ensure we give you the maximum attention we limit our groups to five people. In this way we can really work on your individual needs. Enquire about Chillhouse Bali Surf Resort>>
Back to Bali Surf Trip Vacation Destinations Travel Directory...