Lanka Surf Trips on SurfTrip .com

Lanka Surf Trips: Offers surf tours and cultural tours around Sri Lanka's Hikkaduwa - Arugam Bay.
The colourful village of Hikkaduwa, a three hour drive from the airport and in a great location to start and then move on to tour other picturesque locations around the island. Hikkaduwa has stunning Palm beaches, a great surf and an array of restaurants, bars and boutique shops. It`s a family resort offering snorkelling, diving and jungle side walks. A compact Sea side village with so much to offer.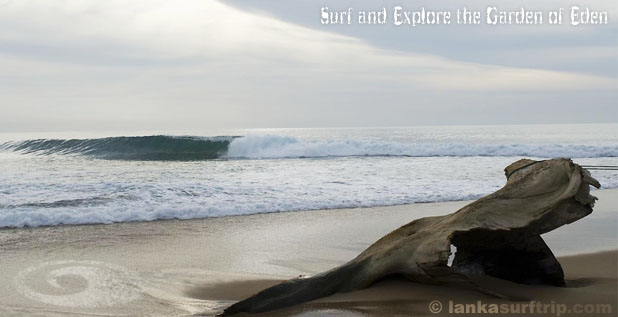 Surfers paradise, a beautiful clean palm beach with elephants and monkeys often at the shore. Arugam bay is a small fishing village and the locals are very welcoming. It is peaceful, relaxing and on the doorstep of the safari area. Arugam bay has everything you need for a chilled out, camp fire, surf and safari holiday.
More about Sri Lanka Surf Trips from Lanka Surf Trips...
Back to Sri Lanka Surf Trip Vacation Destinations Travel Directory...