Cook Islands Surf Trip Vacation Destinations
The Cook Islands are comprosed of 15 islands spread over 850,000 square miles (2.2 million square kilometres) of ocean smack in the middle of the South Pacific between Tonga to the west and the Society Islands to the east. The Cook Islands consists of two main groups, one in the north and one in the south. The southern group is nine "high" islands mainly of volcanic origin although some are virtually atolls. The majority of the population lives in the southern group. The northern group comprises six true atolls.
Southern Group: Black pearl Aitutaki, Black pearl Atiu, Black pearl, Mangaia, Black pearl Manuae, Black pearl Mauke, Black pearl Mitiaro, Black pearl Palmerston, Black pearl Rarotonga-- the capital island, Black pearl Takutea
Northern Group: Black pearl Manihiki, Black pearl Nassau, Black pearl Tongareva (Penrhyn) also known as Mangarongaro, Black pearl Pukapuka
Black pearl Rakahanga, Black pearl Suwarrow
Surf Trip Surf Travel Video Surfing The Cook Islands

Cook Islands Map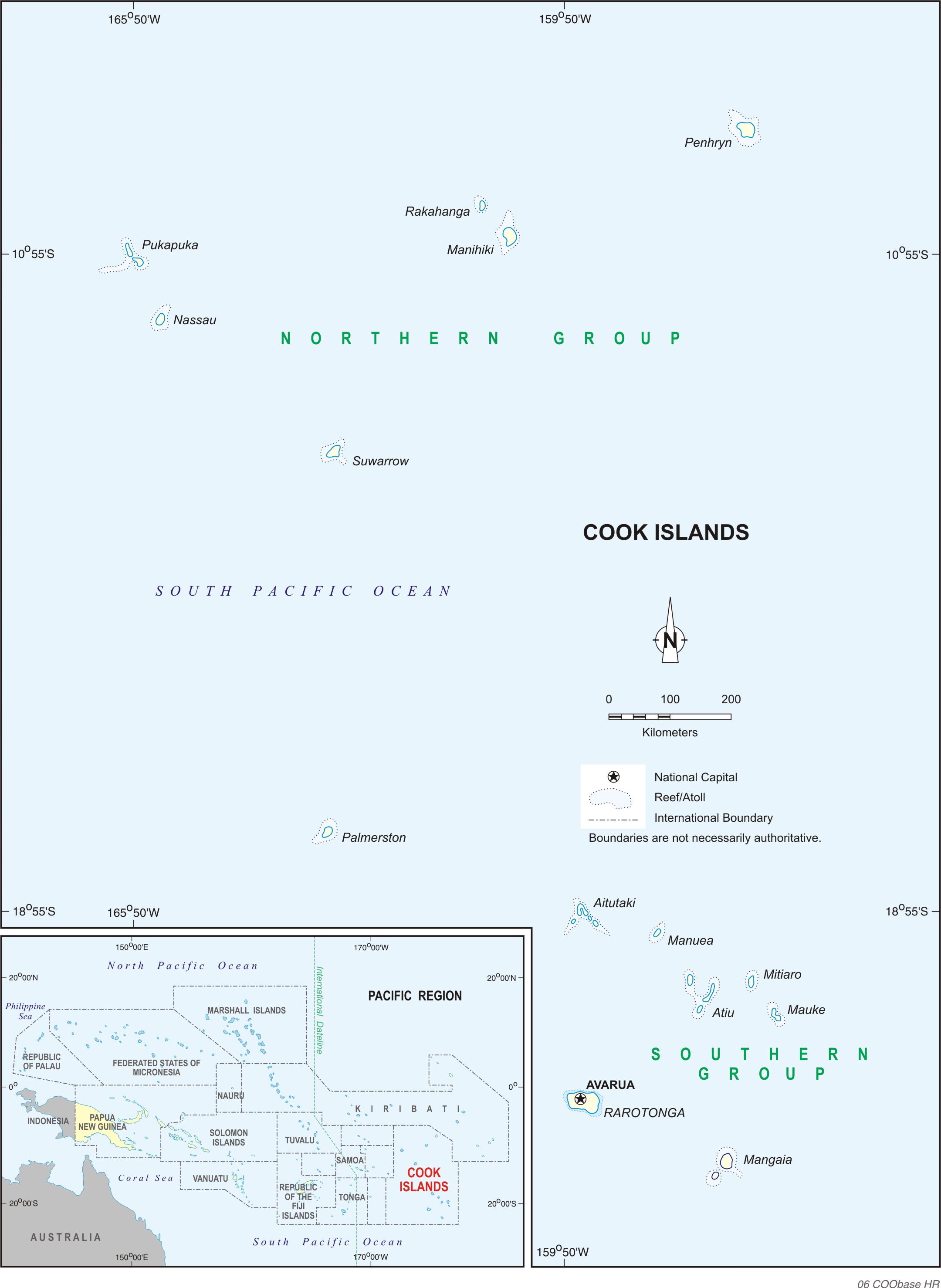 Airlines Serving Cook Islands:
Air New Zealand: Air New Zealand offers you permanently reduced year-round fares from the Cook Islands to New Zealand and Australia

Air Rarotonga: Please click here for the Air Rarotonga website to make enquiries and reservations.

Pacific Blue : Pacific Blue flies to Rarotonga from a various Australian and New Zealand locations.
Please click here for the Pacific Blue website to make enquires and reservations.
Back to South Pacific Islands Surf Trip Vacation Destinations Travel Directory...