Philippine Islands Surf Trip Vacation Destinations
Philippines Geography: Location Southeastern Asia, archipelago between the Philippine Sea and the South China Sea, east of Vietnam, Coordinates 13° 0' N 122° 0' E. The Philippine archipelago numbers some 7,100 islands and the nation claims an exclusive economic zone (EEZ) of 200 nautical miles from its shores. The Philippines occupies an area that stretches for 1,850 kilometers from about the fifth to the twentieth parallels north latitude. The total land area is almost 300,000 square kilometers. Only approximately 1,000 of its islands are populated, and fewer than one-half of these are larger than 2.5 square kilometers. Eleven islands make up 94 percent of the Philippine landmass, and two of these--Luzon and Mindanao--measure 105,000 and 95,000 square kilometers, respectively.
Climate: Tropical marine; northeast monsoon (November to April); southwest monsoon (May to October)The Philippines climate is dominated by a rainy season and a dry season. The summer monsoon brings heavy rains to most of the archipelago from May to October, whereas the winter monsoon brings cooler and drier air from December to February. Manila and most of the lowland areas are hot and dusty from March to May. Even at this time, however, temperatures rarely rise above 37° C. Mean annual sea-level temperatures rarely fall below 27° C. Annual rainfall measures as much as 5,000 millimeters in the mountainous east coast section of the country, but less than 1,000 millimeters in some of the sheltered valleys.
Surfing Season: waves are present all year round, but the best waves come in from October to February.
The typhoon season coincides with the wet season from mid-June to November, although there are occasional typhoons in December. The area of Aurora is visited by typhoons at least 3 or 4 times a year. The typhoons blow in from the Pacific brought by the South-West Monsoon, through the South China Sea.
From October to March, the North-East Monsoon blows down from China. This is the best surf season. The hot months of May through early June bring a relatively calm sea breeze. During this time, the waves are small and are ideal for snorkeling, windsurfing and diving.
Surf Trip Surf Travel Video: Surfing Cloud 9, Siargao, Philippines
Philippines Map: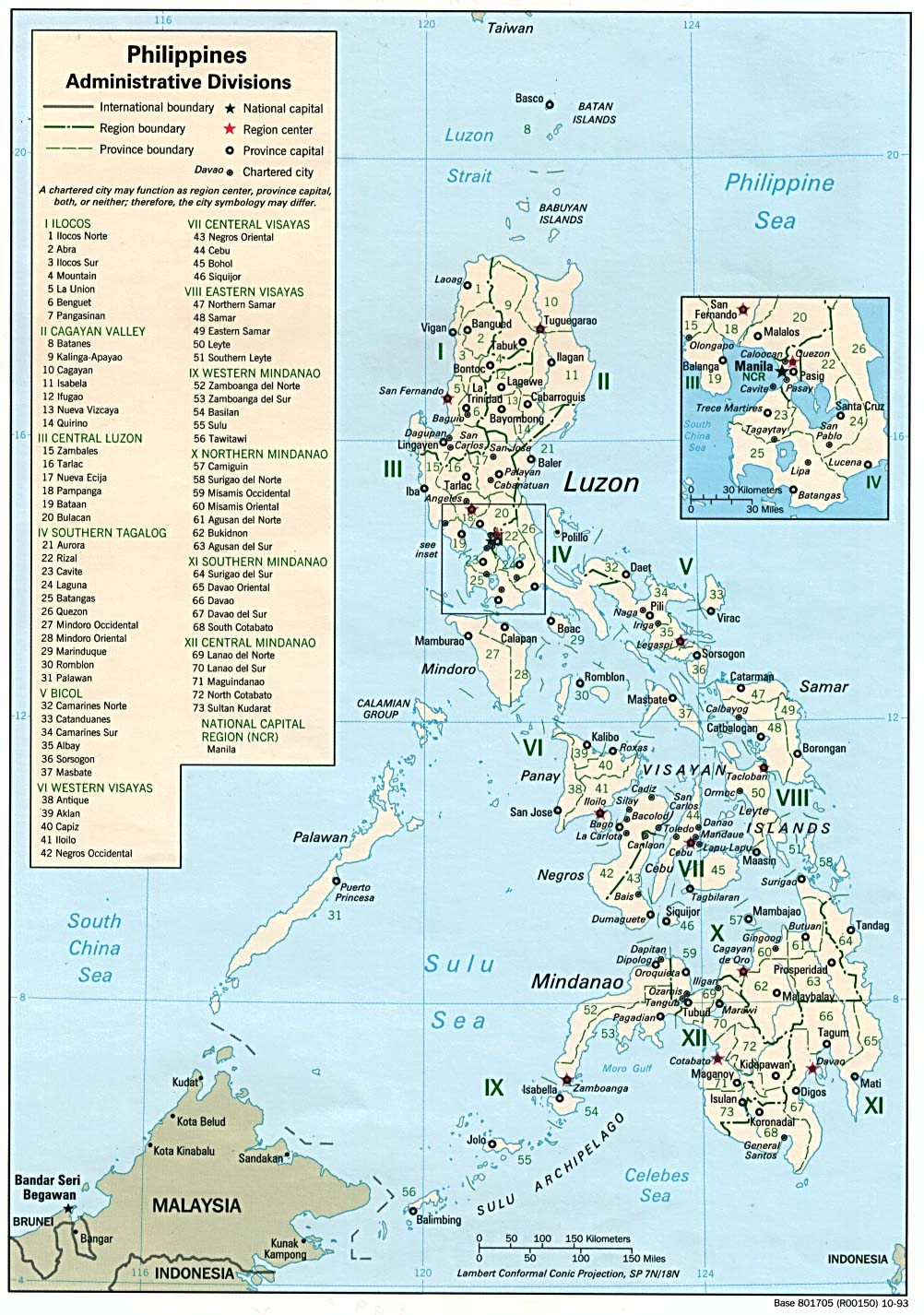 Back to South Pacific Islands Surf Trip Vacation Destinations Travel Directory...