Vanuatu Surf Trip Vacation Destinations
Vanuatu is located in Oceania, group of islands in the South Pacific Ocean, about three-quarters of the way from Hawaii to Australia, in the timezone GMT 11. The country has boundaries of 0 (km), and a coastline of 2,528 (km). Major urban areas: Port-Vila, no (other) major settlements. Coordinates 16° 0' S 167° 0' E
Climate: Tropical; moderated by southeast trade winds.
Vanuatu is endowed with some of the most powerful and hollow surf in the South Pacific. Solid ocean sweels rush out of the deep Pacific waters and explode onto the shallow coral reefs that surround the islands.

Year round, but especially from March to December, southern swells originating from deep Antarctic lows send consistant solid breaks along the South Coast. During the cyclone season (late November to April), huge cyclonic swells frequently roll unhindered to the coastline. Also, from December to February the same northern swell which lashes Hawaii unleashes its' power on the Northern Coast of Vanuatu. Numerous surf spots provide opportunities for great surfing at both high and low tide in this tropical paradise.
Surf Trip Surf Travel Video Surfing Pango, Vanuatu
Vanuatu Map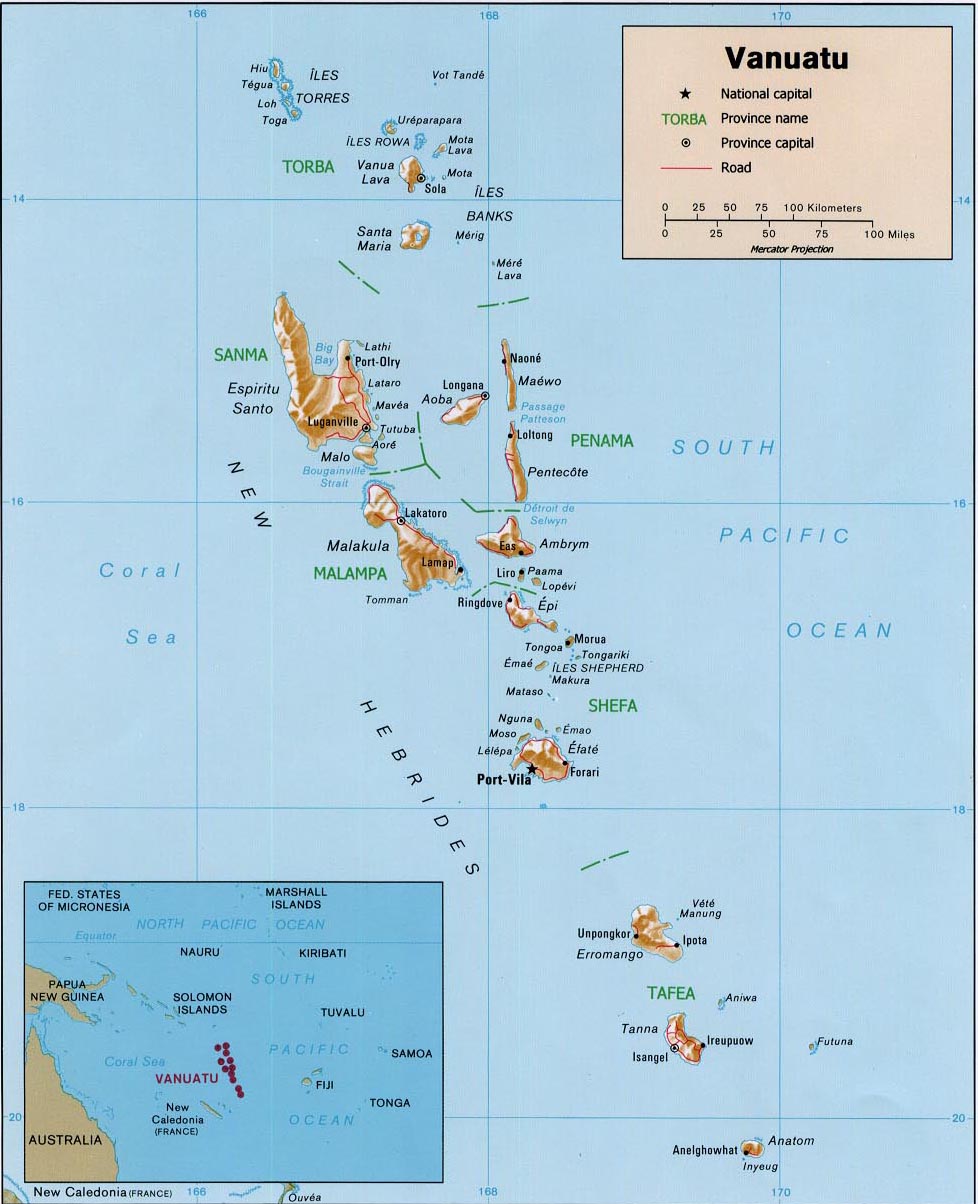 Back to South Pacific Islands Surf Trip Vacation Destinations Travel Directory...