Peru Surf Trip With Eco Innavation Tours Eco-Innovation Tours is a Peruvian tour operator specializing in surfing and other adventure tours throughout Peru. It is our mission to promote surfing and tourism in Peru - and what better way, than sharing our wonders with you!
Our most popular trips are our Surfaris - mobile surf tours for 1-6 people, where we have the mobility to go wherever the waves are best. Surfaris are flexible surf tours that are catered to the interests and abilities of the individuals in each group – so you can search out the kind of waves that most interest you and you have a say in how long you stay in each area, etc. They are really the best way to get the most out of your trip; that is to see, surf and experience the most.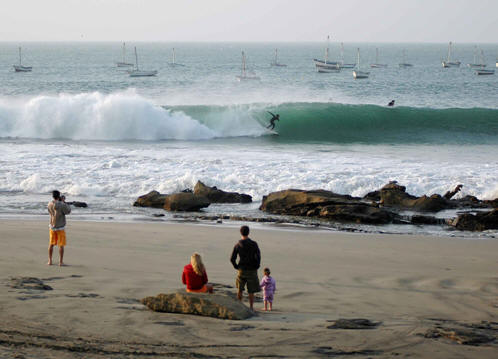 There are so many great reasons to surf Peru and so many great waves to discover, we wanted to give you a taste of what's possible. The links on the left will give you an idea of the quantity and quality of waves that await you in Peru. And remember, these are the most famous waves in each area. There are many lesser known waves and many unknown waves still to be discovered!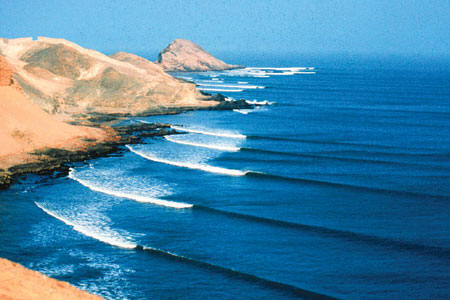 Unlike many surfing destinations, Peru does not have a well developed surfing tourist industry and those areas you will visit are notably "non-touristy". This offers a great opportunity to relax, get to know the culture, day-to-day life and Peruvian people, without crowds and everything else that goes with tourism. Best of all, it means there will be few (or no) other people surfing with you in the remoter areas. But, the lack of tourists and tourist infrastructure makes traveling on your own quite difficult and time consuming.
Enquire about Peru Surf Trips with Eco Innavation Tours Peru...