Columbia Surf Trip Vacation Destinations
Geography: Located in the northwest corner of the South American continent, Colombia encompasses an area of more than 1.1 million square kilometers. It is the only country in South America with both Caribbean (1,760 kilometers) and Pacific coastlines (1,448 kilometers). Colombia also has international borders with five Latin American nations: Panama, Venezuela, Brazil, Peru, and Ecuador.
Climate: Colombians customarily describe their country in terms of the climatic zones: the area under 900 meters in elevation is called the hot zone (tierra caliente), elevations between 900 and 1,980 meters are the temperate zone (tierra templada), and elevations from 1,980 meters to about 3,500 meters constitute the cold zone (tierra fría). The upper limit of the cold zone marks the tree line and the approximate limit of human habitation. The treeless regions adjacent to the cold zone and extending to approximately 4,500 meters are high, bleak areas (usually referred to as the páramos), above which begins the area of permanent snow (nevado).
Columbia Map: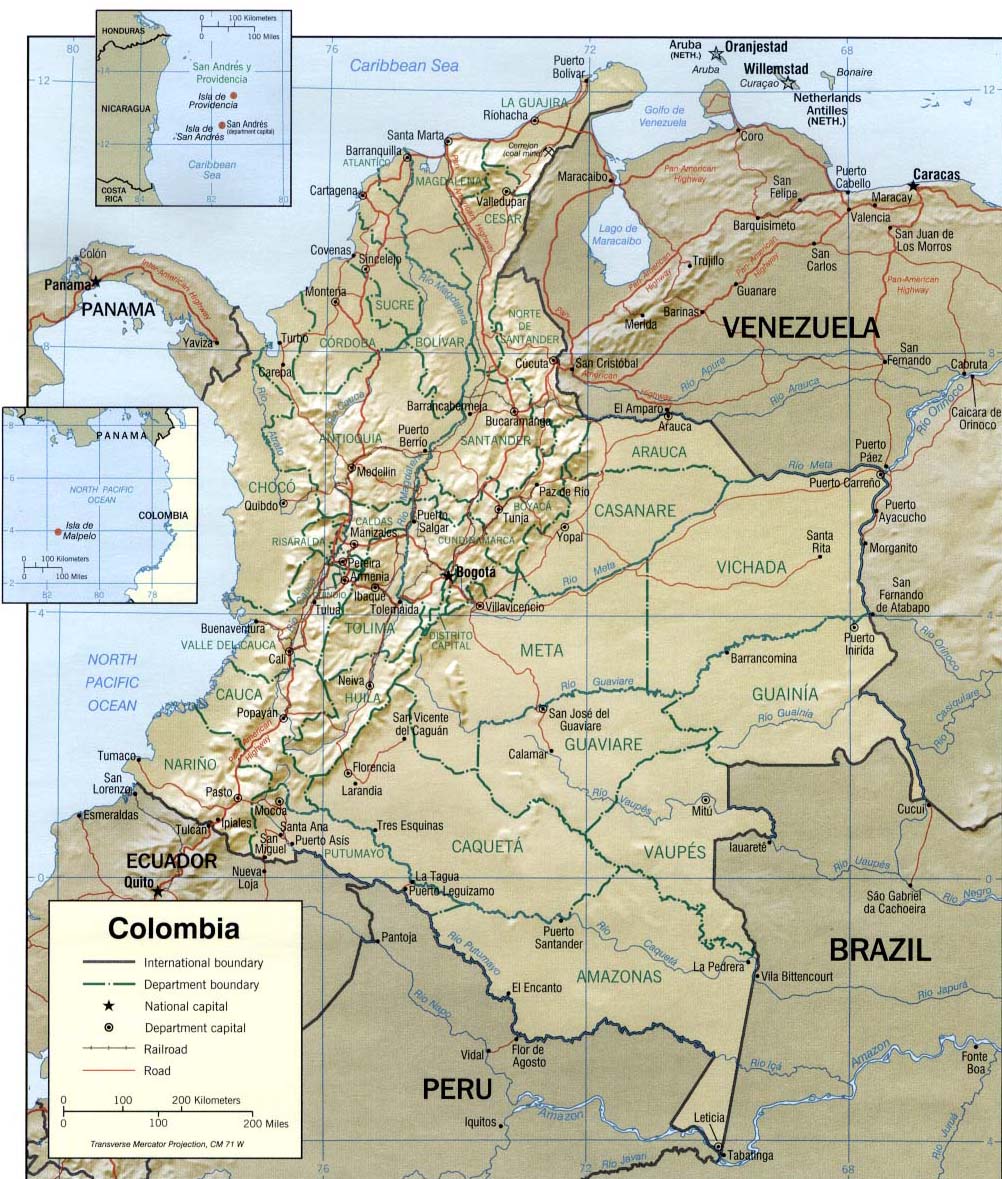 ---
Colombia Vacation Rentals, Homes, Villas and Condos.
Back to South America Surf Destinations: