Guyana Surf Trip Vacation Destinations
Guyana's land area is approximately 197,000 square kilometers.With a 430-kilometer Atlantic coastline on the northeast, Guyana is bounded by Venezuela on the west, Brazil on the west and south, and Suriname on the east. The land comprises three main geographical zones: the coastal plain, the white sand belt, and the interior highlands.
Guyana has a tropical climate with almost uniformly high temperatures and humidity, and much rainfall. Seasonal variations in temperature are slight, particularly along the coast. Although the temperature never gets dangerously high, the combination of heat and humidity can at times seem oppressive. The entire area is under the influence of the northeast trade winds, and during the midday and afternoon sea breezes bring relief to the coast. Guyana lies south of the path of Caribbean hurricanes and none is known to have hit the country.
Guyana Map: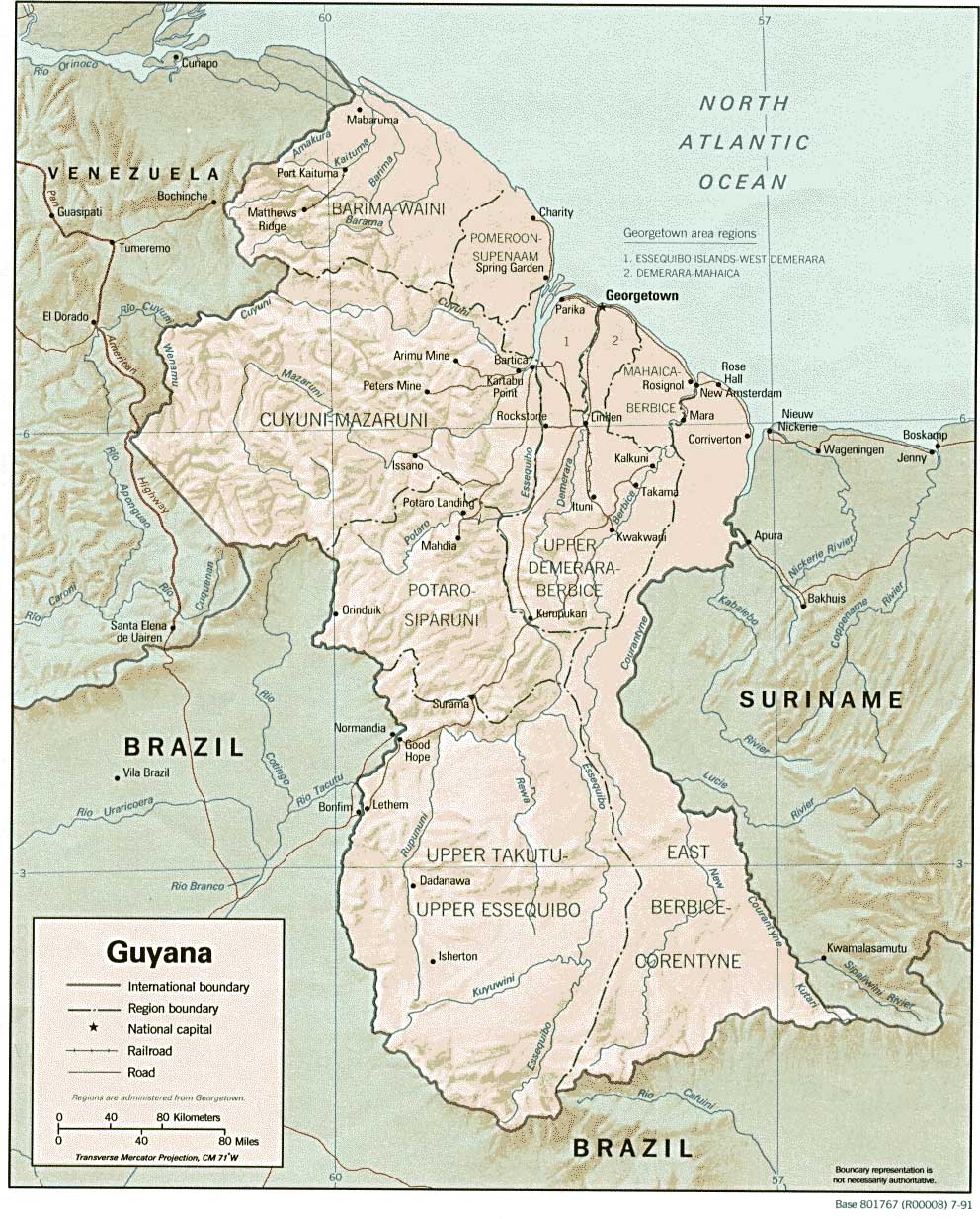 Back to South America Surf Destinations: