Surfing In Portugal - Guided Surf Trip
This trip will include one week of pure adrenaline!  We will visit major surf spots, along the breathtaking coast of Portugal. Accommodations include: hotels (breakfast included), surf equipment, permanent surf instructors, and transportation from Oporto Airport, along the coast and back again.
The Trip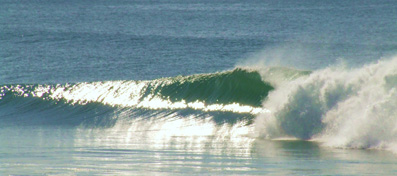 With great knowledge and experience, your Portuguese Surf instructors will introduce you to the natural beauty of the Portuguese coast— including the most popular surf spots, select hotels, and vivacious nightlife.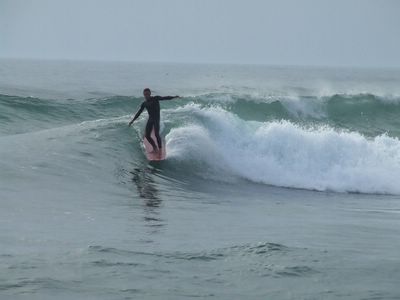 We will travel along the coast to major surf spots where you will absorb
energy from the sun, breath salt from the ocean waves, and experience private lessons/techniques with an assigned private and professional surf instructor.
Taste the famous Portuguese wines and homemade food (complete breakfast included). Don't forget our famous Pão and Aquardente!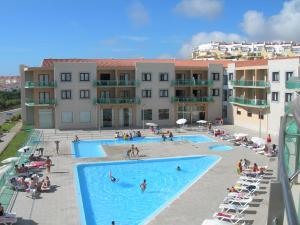 Surf stops include Figueira da Foz, Peniche and Ericeira (hotels in these major cities serve as start points for wave searching—depending on the
season).
Van(s) will be provided with plenty of room for your belongings. In addition, hotels will be booked and accounted for… this way, you won't have to worry about a thing! (transportation and hotels included).
Last but not least, you can be sure you will catch the best waves—our professional surf instructors will locate the wildest of waves. (depending on the surf conditions of course!)
Why settle for just ANY surf spot or camp, when you can live the ultimate wave-riding experience? Travel to various surf locations in Portugal, meet amazing people, and ride the wave of all holidays…this is one memory you will never forget…or regret!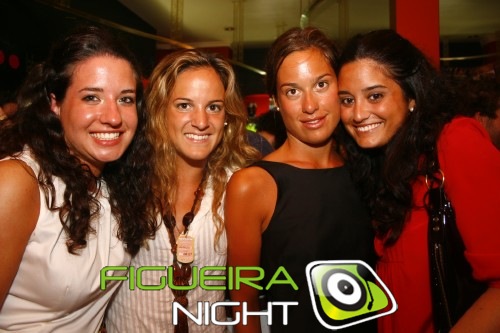 Remember—
Surfing expresses ... a pure yearning for visceral, physical contact with the
natural world.
MATT WARSHAW, Maverick's: The Story of Big-Wave Surfing
So don't settle for one surf spot, one surf school or one surf camp, come
with us, visit a good part of Portugal and meet the friendly and hospitable Portuguese people without worrying about any thing. We will give you
the personal attention and guidance you deserve!
The Program:
| | |
| --- | --- |
| Sunday | Pickup at Oporto Airport – Travel to Figueirada foz and check in at a designated Hotel – Dinner at a designated restaurant or the hotel for 15 to 20 Euros more. |
| Monday | Breakfast at the hotel and hotel check out - Short trip to the beach at Cabedelo and equipment rental at the local surf school. – Afternoon Surf and trip to Peniche –Check in at a Peniche hotel – Dinner at the hotel or at a designated Restaurant… |
| Tuesday | Breakfast at the hotel and morning surf session – lunch at a local bar – afternoon surf session and back to the hotel – Dinner at Peniche and an evening stroll at the local bars. |
| Wednesday | Breakfast at the hotel and check out – Morning good by surf at one of the many local breaks – travel to Santa Cruz, Vimeiro or Ericeira and check in at a local hotel – Dinner and traditional local bar walk… |
| Thursday | Breakfast at the hotel and search for the morning surf at one of the many local breaks – lunch at a local snack bar – afternoon surf and back to the hotel for a nice dinner – evening week rest at the hotel pool and bar… |
| Friday | Breakfast and check out from the hotel - morning Surf at a designated beach in Santa Cruz or Ericeira – Lunch at a local bar – Afternoon surf session and travel to Figueria da Foz – Traditional complete homemade Portuguese dinner for around 20 Euros – Night club activity in Figueira da Foz!!! |
| Saturday | Breakfast at the hotel and morning Surf at a designated beach in Figueria da Foz – Snack at "Surf Bar" in Cabedelo or in another place – Afternoon surf session and back to the Hotel – All you can eat dinner of fresh sea food (drinks included) – Night club activity in Figueira da Foz!!! |
| Sunday | Breakfast at the hotel and hotel checkout – travel to Oporto and airport drop off |
PS: This is just the base program and can be changed according to
hotel vacancies, weather and other conditions. Lunch, dinner and drinks
at night are not included…
Surfing In Portugal Travel Updates
Portugal Swell Model