Air New Zealand Travel Special
Subject: South Pacific travel deals for jason
From: Air New Zealand
Date: Mon, 9 Jun 2008 10:04:33 -0400 (EDT)
Surf Trip
Surf Trip Surf Travel

Air New Zealand Travel Special
Subject: South Pacific travel deals for jason
From: Air New Zealand
Date: Mon, 9 Jun 2008 10:04:33 -0400 (EDT)

This message contains graphics. If you do not see the graphics, click here to view.

New Zealand
from
$998

Premium Economy to London
from
$1,887

Cook Islands
from
$1,020
Queenstown
Milbrook Resort


Flights +
5 nights
from
$2,019



---

* Terms and Conditions

All Featured Fares: Price includes fuel surcharge. Vacation package price is per person and based on double occupancy. Please note: due to International Dateline time change this package includes 3 night hotel package. Excludes Government fees and taxes of up to $250USD, depending on routing, which encompasses the Passenger Facility Charge of $4.50 and the September 11 Security Fee of $2.50 USD per person per enplanement in the USA to a maximum of $10.00 USD. Taxes are subject to currency exchange fluctuation and may vary from the estimated taxes shown. All fares shown are in US dollars, are only available in the USA and are subject to availability and may be withdrawn at any time. Fares are round trip airfare per person on specified Air New Zealand operated flights. Fare listings are for general information only and not a reflection of current seat availability. For complete terms and conditions please click "Book Now".


---

This e-mail was sent to: info@surftrip.com

Please do not reply to this email as it is used only to deliver Air New Zealand communications. If you wish to contact Air New Zealand about any of the offers contained within this communication, please utilise the following contact methods:
Phone: 800-262-1234 to speak to an Air New Zealand consultant
Mail: Air New Zealand Online Enquiries, 1960 E. Grand Ave., Suite 300, El Segundo, CA 90245.
Online: Click here to submit a question, give feedback or make a request.

Thank you.


Share Your Surf Trip Photo's:
Find more photos like this on Surf Trip
Surf Trip Headlines:
Cheap Airfair to Hawaii? Aloha and ATA Airlines Shut Down. full story..
Do You want to live on a Tropical Island Paradise? Can you cook? WavePark Mentawai seeks a Chef. Read More...

Boarding.net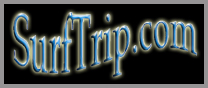 About Us
|
Site Map
|
Privacy Policy
|
Contact Us
| ©2003 HennesseyIMM and iVenture